Bár még csak a húszas éveinek a végén jár, Ryan McGarvey megszámlálhatatlanul sok rangos díjat nyert világszerte gitáros-énekes-dalszerzőként, valamint a legnagyobbak elismerését, akik között ott találjuk Eric Clapton-t, Jeff Beck-et, B.B. King-et, Joe Bonamassa-át, a Gov't Mule-t és még számos más blues-rock legendát. Így nem túlzás azt állítani, hogy első magyarországi koncertje, melyre június ötödikén kerül majd sor az A38-on, piros betűs ünnepnap a műfaj rajongóinak. A még mindig szédületesen fiatal amerikai blues-rock gitárossal az Új-mexikói színtérről, a legfontosabb díjakról és - többek közt - az Arctic Monkeysról beszélgettünk a budapesti fellépés apropóján.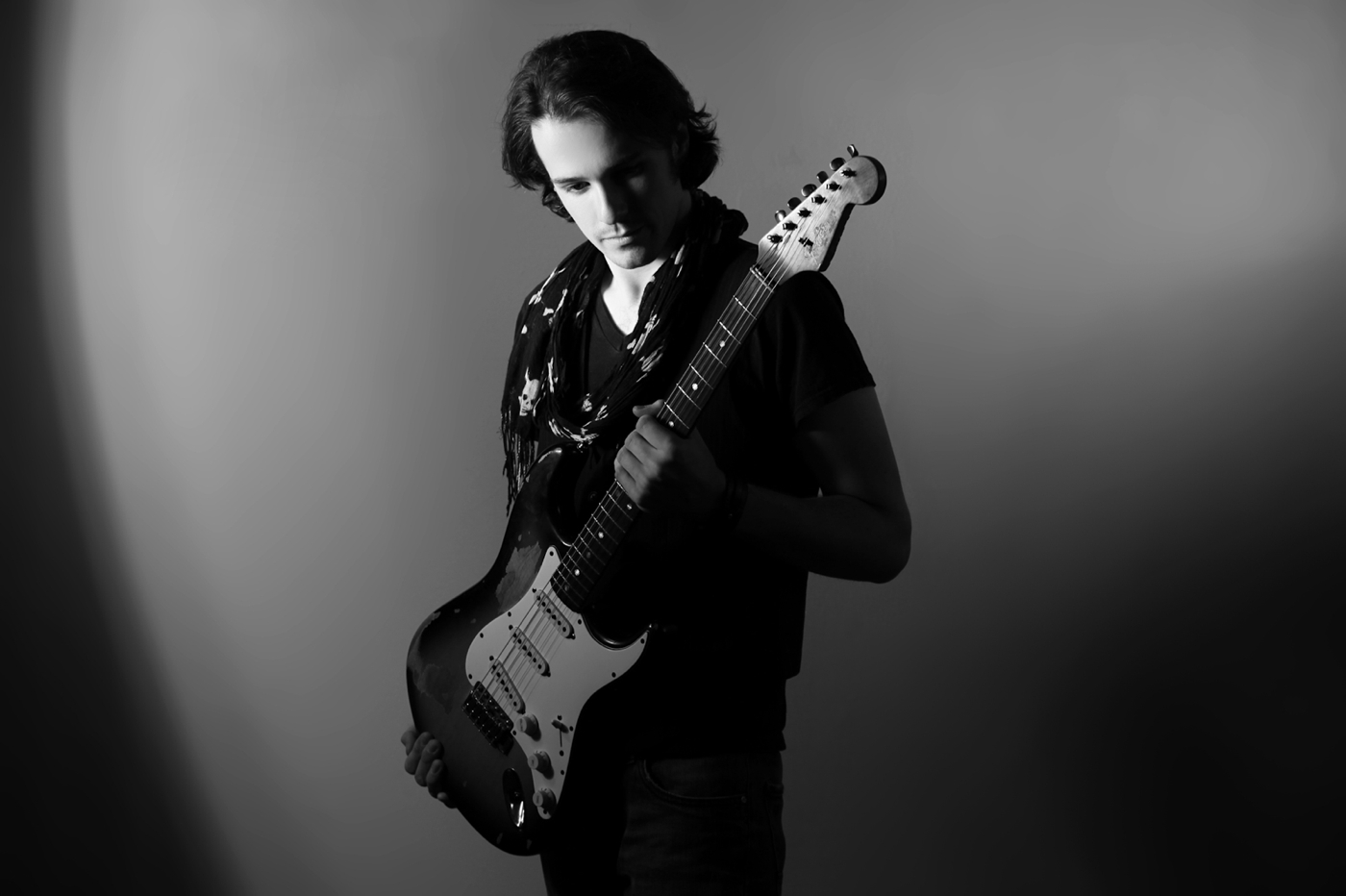 Hogyan és mikor fedezted fel a bluest?
A szüleim lemezein nőttem fel, akik leginkább klasszikus hard rockot hallgattak: Led Zeppelin, Jimi Hendrix, Stevie Ray Vaughant, hasonlókat. Aztán elkezdtem visszaásni a zenéjük gyökeréig, ami ugye a blues. Így fedeztem fel olyanokat, mint Leadbelly, Muddy Waters vagy Robert Johnson. Velük kezdődött minden.
Milyen volt akkoriban az Új-mexikói blues színtér?
Kicsi, leginkább. Rendszeresen eljártam a helyi blues dzsemmelésekre és klubkoncertekre. Innen a következő lépés az volt, hogy megalapítottam az első zenekaraimat és elkezdtem professzionálisan zenélni.
Milyen stílusokat szeretsz még a blueson kívül?
Igazából rengeteg különböző stílusú zenét hallgatok nap mint nap. Nagyon tetszik például a mostani alternatív színtér, az olyan zenekarok, mint a Royal Blood, az Arctic Monkeys vagy a The Black Keys. De szeretem a klasszikus zenét, sőt, még bizonyos country előadókat is! 
Melyik blues gitárosok voltak a legnagyobb hatással a stílusodra?
Huh, rengeteg, nem is tudnám az összeset felsorolni. BB King, Albert King, Freddie King, ők máig meghatározóak számomra, akárcsak Muddy Waters, Robert Johnson vagy Elmore James. De ott van még a Sun House és R. L. Burnside is. Olyan kilencvenes évekbeli kortársaim, mint Kenny Wayne Shepherd, Chris Duarte és még Joe Bonamassa is.
A nem bluest játszó gitárosok közül kiknek szereted a játékát?
Hogy csak pár nevet említsek: Tom Morello, Tommy Emmanuel és Eric Johnson. Bár azt hiszem, az ő játékukban is felfedezhetőek blues-hatások. Mindenesetre szerintem innovatív és briliáns gitárosok.
Milyen érzés volt, amikor Jeff Beck és Eric Clapton felfigyelt rád?
Amikor megtudtam, hogy megnyertem a Play Crossroads versenyt és több, mint négyezer versenyző közül Eric Clapton engem választott, épp egy Las Vegas-i szálloda szobájában ültem. A hír hallatán elkezdtem fel-le ugrálni és kiabálni! Hihetetlenül megtisztelő, sosem fogom elfelejteni! 
Mik a legutolsó albumod (The Road Chosen, 2014) központi témái?
A The Road Chosenen rengeteg különféle szám van. De leginkább a velem történt dolgok, a saját tapasztalataim inspirálják a szövegeket. A számok többsége egy bizonyos lányról és a vele való kapcsolatomról szól. Azt hiszem, a dalok a szerelem pozitív és negatív oldaláról szólnak leginkább.
Ha összeállíthatnád a tökéletes blues bandát, ki lenne benne?
Ha összeállíthatnám az álombandámat, hm, ez egy nehéz kérdés, mert úgy gondolom, hogy a tökéletes formula már létezett néhány zenekarnál. Ilyen volt például a Stevie Ray Vaughan-féle Double Trouble vagy a Cream – na, az tényleg egy lenyűgöző blues banda volt.
Melyik az öt kedvenc blues albumod és számod?
Hm, mindig rossz voltam abban, hogy kiválasszak egy vagy több számot, de talán BB Kingtől a The Thrill Is Gone, Freddie Kingtől a Hideaway, Robert Johnsontól a Cross Road Blues, Muddy Waterstől a Hoochie Coochie Man és a John Lee Hooker-féle Boom Boom. 
Több díjat is nyertél már, melyik a legkedvesebb számodra?
A díjak közül, amiket eddig nyertem, három igazán fontos nekem. Ahogy már említettem, az, hogy Eric Clapton több ezer nemzetközi jelentkező közül pont engem választott a Play Crossroads győztesének, rengeteget jelentett. Aztán 2013-ban én lettem a legtehetségesebb újonc egy gitárszaklap listáján. Az azért jelentett rengeteget, mert gyerekkorom óta nagy rajongója voltam a listáiknak. A legújabb díj, ami sokat jelentett számomra az az volt, hogy tavaly a European Blues Awardson engem választottak a legjobb gitárosnak.